Mitchelton Pre-Schooling Centre:
is a community not for profit 3-unit kindergarten affiliated with The Gowrie (QLD) managed by a Committee formed from the parent body.
has been a part of the local community for over 65 years and has an ethos of continual improvement. We are a highly respected and greatly loved community kindergarten.
offers kindergarten programs during school terms for those children who are turning four years old by 30 June in the year they attend (i.e. children in the year immediately prior to the prep year) from 7.30 to 5.30. An additional group, MPC 3's, is for children who turn 3 by 31st January.
delivers high quality programs – we provide caring, high quality educational programs which are designed as a foundation for children's lifelong living and learning with the same children and teaching team each day.
has experienced and innovative staff – we are proud to have experienced and innovative staff teams consisting of specialist university educated early childhood teachers assisted by trained teacher assistants.
fosters children's engagement – we have developed learning environments and resources, both inside the classroom and outside in our kindy grounds, which foster children's engagement, interactions, exploration and wonder.
is passionate about nature and our environment – we support children's exploration of the natural world and increase their understanding of sustainable practices.

Exceeding Standards
MPC has been awarded an overall rating of Exceeding on the National Quality Standard.

The National Quality Standard sets benchmarks for children's education and care services across seven Quality areas:
1.  Education program and practice
2.  Children's health and safety
3.  Physical environment
4.  Staffing arrangements
5.  Relationships with children
6.  Partnerships with families and communities
7.  Leadership and service management
The Standard is part of the National Quality Framework for Early Childhood Education and Care established in 2012 to help ensure your child is given the best possible start in life.  The Framework is administered by the Australian Children's Education & Care Quality Authority.
For more information about the Framework see:  http://acecqa.gov.au/national-quality-framework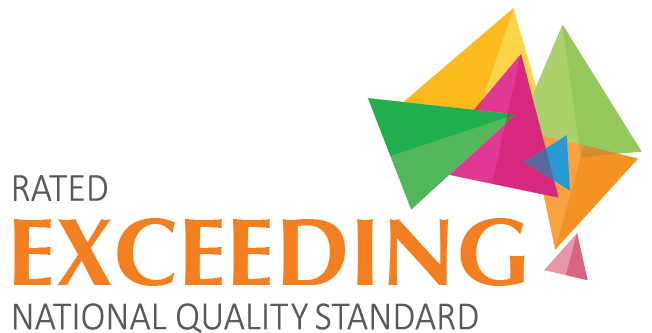 Our Management
Mitchelton Pre-Schooling Centre Inc is a community dedicated kindergarten affiliated with The Gowrie (Qld). MPC is an independent not-for-profit centre operated by a very enthusiastic team of staff members and a Management Committee. The annually elected Management Committee consists of parents whose children attend the Centre. This dedicated group of parents oversee the day-to-day and long term strategy of our centre. The Committee meets on a monthly basis and works closely with teaching and administrative staff. Please contact the committee members at committee@mpc.net.au.
Income is derived from Government subsidies and fees charged to parents. Mitchelton Pre-Schooling Centre Inc. is licensed by the Office for Early Childhood Education and Care under the Child Care Act 2002 and Child Care Regulation 2003.
Philosophy
At Mitchelton Pre-Schooling Centre we view children as individuals and social learners. We acknowledge that children come from diverse backgrounds and bring unique strengths, experiences and understandings of their world. We recognise the Turrabul people as the traditional custodians of this land on which we learn and play.
The fundamental focus for all decision making is the well-being of children and their growth and learning. In the learning environment, play is valued as a significant means for learning and allows opportunities for children to co-create the curriculum. Play can provide insights into children's interests, skills, beliefs, joys, anxieties and frustrations. We encourage healthy, sustainable practices and value everyday, incidental and intentional experiences.
We believe that the connections made through listening, playing, talking, noticing, wondering and questioning provide a rich and significant context for children's learning. We consider partnerships as integral components of the curriculum. Opportunities are created for families to share – in all aspects of our learning community. We encourage children, families and staff to make meaningful connections and develop a sense of belonging, place and well-being within the Mitchelton Pre- Schooling Centre environment and the broader community.
In relation to children we:
protect and promote children's wellbeing, health, safety and security.
honour children's right to play (United Nations Article 31) as a critical tenant of our practice.
trust in children's capacity to observe, explore, question, investigate, create, wonder and experience.
value individual learning styles, paths and processes. Children's uniqueness and ambition is recognised. They are able to construct their knowledge using their own learning style and experiences.
encourage children to be active partners in their learning. Children are valued as active citizens of Mitchelton Pre-Schooling Centre with an informed capacity to contribute to the wider community.
 recognise that children are living in a rapidly changing world.
listening, negotiating, compromising, sharing, respecting self and others, risk taking, problem solving and being flexible and resilient are key dispositions and skills for life.
support children's exploration of the natural world and foster their understanding of sustainable practices through local and global contexts.
build children's capacity as collaborative social learners by encouraging them to listen to others; engage in communication.
represent their feelings, understandings and ideas in a variety of ways. 
 In relation to families and community we:
recognise families as children's first and most influential teachers.
recognise the traditional custodians of this land and support children's understandings of Australia's first people past and present. 
celebrate the richness of the history of Mitchelton Pre-Schooling Centre and the connections the centre has with the community past, present and future.
allow time to get to know families, and understand that trust and a sense of belonging take time to build. We value reciprocal communication and relationships with families. The unique connections within these partnerships are valued. We support strong connections regardless of input.
value and recognise the diversity within this community. While there may be common threads binding our community, each family brings their unique culture, values and beliefs to this.
understanding and acknowledging points of similarity and difference helps build capacity and strengthen relationships.
As teachers and educators we:
are guided professionally by the Early Childhood Australia Code of Ethics.
embed the Early Years Learning Framework for Australia; the Queensland kindergarten learning guidelines and the National Quality Standards into our daily practice.
invest our time generously and genuinely with children to optimise learning possibilities and potentials.
support the well-being of individuals and the staff team and their ongoing professional development and reflective practice.
support, equip, challenge, extend and add complexity to children's learning and growth.
celebrate children's voices and journey of learning. We are proud to make children's thinking and learning visible in ways that are significant to children and their families.
recognise strengths in children, families, colleagues and the community.
respect the confidentiality of all members of the centre: children, parents and staff.
value collegial partnerships. We foster a collaborative approach where all staff are respected as individuals and as a valuable part of the team.
recognise the significance of a sense of belonging to MPC for children, families and staff.
support, mentor and sustain colleagues to build the collective professional leadership capacity of the staff team.
encourage respectful and socially just practices and advocate for the rights of children. 
look for opportunities rather than constraints.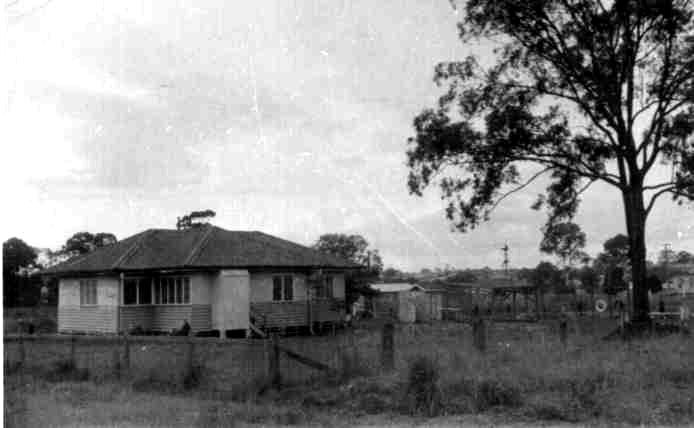 Mitchelton Pre-Schooling Centre Inc. (MPC) has enjoyed a long rich history of supporting families. Responding to the requirements of the local community has always been our highest priority.
The original Mitchelton Community Preschool Association's first building on this site was opened in 1949. Over the years, another 2 units were built, as well as other facilities in Blackwood and McConaghy Streets, under the umbrella of this same organisation.
In 1992, Mitchelton Community Kindergarten Association Inc (MCKA) was 'born'; celebrating Kedron Avenue as a 'stand alone' facility for 3 to 6 year old children. As an autonomous community centre, we have thoroughly enjoyed building stronger links with families. Parents and teachers celebrate together the joy and excitement of watching children grow and develop through their play.
With the introduction of the Prep year in 2007, and the consequent abolition of State Preschool education, we reviewed the organisation of our services. The change of name to "Mitchelton Pre-Schooling Centre Incorporated" (MPC) reflects our role of continuing to provide excellence in education for children in the years before school.
In our more recent history, at the beginning of 2011 Mitchelton Pre-Schooling Centre changed it's affiliation from C&K to The Gowrie (Qld). The Management Committee along with the teaching and administration teams worked to make this a seamless transition from old to new. We continue to offer the same high standard of care and education as we have for over 65 years. The Staff team endeavours to be leading educators in the field of Early Childhood Education.
In 2001, we commenced operating a Before & After Kindy Care program 3 days per week until 4.30pm.  This has extended over the years to now operating 5 days per week from 7.30am until 5.30pm during school terms.
In 2015 and in response to community trends and needs, an additional group model has been incorporated into our organisation. The MPC 3's group supports children who have turned 3 by 31st January in their year of attendance.
In 2019, MPC celebrated it's 70th Anniversary Celebration, thanks to the hard-working committee, parent body and staff team. It was a wonderful day and a true testament of community spirit.
MPC continues to provide excellence in education supporting children to develop strong foundation skills for life-long living and learning and to ease their transition to Prep.